Welcome To Blackfall!
Featuring a ghost babe who chugs barbecue sauce like wine, a milf-o-mancer who uses milk to create shady potions, and an evil clown who's searching for true love. You must explore & investigate the dark secrets of Blackfall while helping a group of lewd monster girls solve their dumb problems.

EXPLORE THE DARK SECRETS OF BLACKFALL
Investigate Blackfall's dark history & discover what lies behind the smog, with lore that's not so "in your face". During your stay you'll find many items that can help you piece together the full story of Blackfall and it's sexy residents, all with their own descriptions and significant connections to the world of Beauties. If you want story in your spooky hentai game, you got it! Although it probably doesn't need to exist in a game like this because "boobs".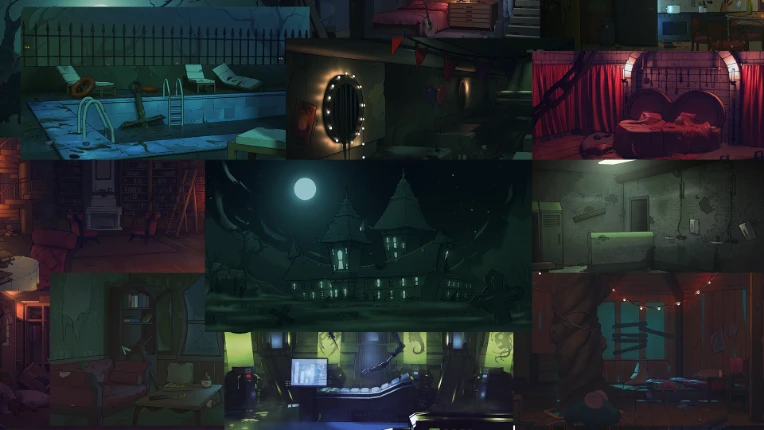 CHOOSE YOUR PATH & RUIN YOUR DESTINY
In Blackfall, some of the choices you make will have a significant impact on what happens in the story. It's important to try and make choices you think will have the best outcome, or the worst outcome if you're feeling like a true degenerate.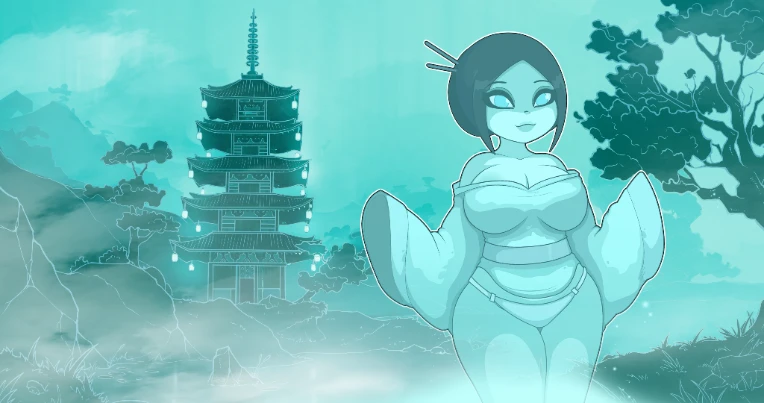 ​
WRESTLE NAKED WITH MONSTERS
Animations crafted by a 2D waifu lover, for the 2D waifu lovers – raise your favor with the beauties of Blackfall and you might get lucky! You can gain favor with each beauty by helping them solve problems around the mansion or by bringing them special items and memorabilia related to their past.
Sexual encounters in Beauties of Blackfall can be completely unique each time you play them. If your partner decides she wants to do something new, you never know what might happen! Certain items and collectibles you find on your journey may also have an impact on what happens in the bed... or "coffin" in this case.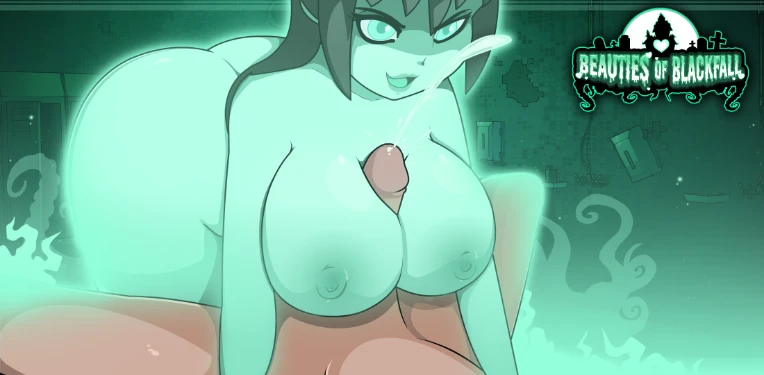 FEATURES
👻 Dozens of 2D animations crafted by a hentai artist with a fetish for ghost babes.
🐿️ Slapped together using Unity. At least it has sexy ladies in it so if the game sucks you can still nut.
💗 A colorful cast of cute characters voiced by a collection of talented voice actors from the NSFW community.
🎮 Casual yet engaging adventure style game play with multiple choices, branching paths, and over 400+ collectibles.
📷 Over 40+ lewd photos drawn by a variety of fantastic hentai artists.
💰 Pretend Loot boxes: Make believe and pretend the game has microtransactions. Sorry, I didn't have enough time or money to add in game purchases so you'll just have to pretend as if they're in the game.
🤡 A clown. Yes, there's at least one clown waifu in the game. You're welcome.
🎵 Amazing tunes with spooky vibes.